Our team is here to help you
Thank you for your interest in ProHealth Care. If there are currently no open positions for your area of medical specialty, we invite you to explore opportunities and learn more about joining our team. Please share your CV with one of our recruiters because we are still interested in learning about your experience and we welcome you to consider our organization.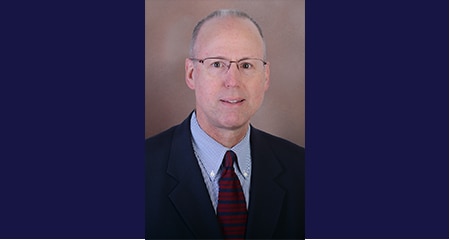 Physician Recruitment Coordinator

Explore career opportunities with ProHealth Medical Group. Please send your CV to Patrick.Coplan@phci.org or call 262-696-0424.

Patrick Coplan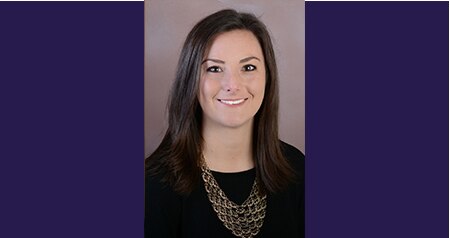 Recruiter / Physician Navigator

Please send your CV to Lauren.Abbott@phci.org or call 262-928-2678.

Lauren Abbott
Patient care is at the center of all we do
We support and empower ProHealth Medical Group physicians and our partnering providers to deliver outstanding care and service. We make a promise to our patients, employees and providers that has become a hallmark of our brand and a standard for our work: "the way you should be treated."
As a ProHealth Care physician, you will have the support and resources you need to grow a vibrant and rewarding practice.
ProHealth Medical Group leadership
ProHealth Medical Group draws on the collective strength of our Chief Physician Operations Officer (CPOO) and the Chief Clinical Operations Officer (CCOO). This dyad structure facilitates collaboration to oversee all aspects of the outpatient and inpatient functions within our medical group. These two senior executives guide a team of leaders to ensure the medical group is achieving quality, service and financial goals.

The vice president of the ProHealth Medical Group oversees a team of three clinical directors and a director focused on strategy and outcomes. Our dyad structure extends to this level with a medical director as their leadership partner designed to optimize quality, safety and patient experience.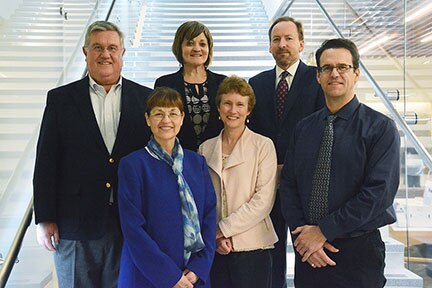 "First, I'm a clinician. I perform cardiothoracic surgery at ProHealth Waukesha Memorial Hospital. As the chief physician operations officer I am honored to serve as a leader of the ProHealth Medical Group working with the employed physicians and physicians aligned to our organization to ensure we provide excellent care to our community.
Our system has set us up to be successful no matter what we do. Differing specialists can collaborate across fields and across the continuum of care to ensure that patients have the best possible experience. Everyone has a comfortable existence and can count on their partners and their colleagues to take care of patients together."
~ Art Coffey, MD - cardiothoracic surgeon and chief physician operations officer
Clinical Quality
A national study places ProHealth Care in the top 20 percent of health systems

For the second year in a row, ProHealth Care has been recognized as a top performing health system by Truven Health Analytics, a firm that helps systems improve quality efficiency and outcomes.

Patients recommend ProHealth Medical Group to family and friends
Over 90 percent of patients of the ProHealth Medical Group have consistently indicated they would recommend us to their family and friends for their health care needs. The same can be said for patients of the independent practices within our aligned ACO, ProHealth Solutions.


A consistent history of health care recognition

Press Ganey Guardian of Excellence Award – 11 consecutive years
ProHealth Home Care – 4.5 stars for quality from Centers for Medicare & Medicaid Services
About Health member of ACO – ranked among the highest in the state for quality and efficiency
ProHealth Waukesha and Oconomowoc Memorial Hospitals received Anthem Blue Distinction recognitions and the American Heart Association Get with the Guidelines Stroke Gold Plus Quality Achievement Award.
Commission on Cancer – one health care system in Wisconsin to achieve this distinction for five consecutive surveys
The American College of Surgeons highest level of excellence for ProHealth Care's breast health program
Certification by the American Association of Cardiovascular and Pulmonary Rehabilitation (AACVPR)
Recognized with echocardiography and vascular lab accreditation by the Intersocietal Accreditation Commission.
Center of Excellence for Hip and Knee Replacement by the Joint Commission
ProHealth Care's multiple sclerosis clinic earned recognition as a comprehensive center by the National Multiple Sclerosis Society.
Growth & Financial
Financially Strong

As a nonprofit health care system, ProHealth Care is consistently ranked by external financial rating agencies as a high quality organization with a favorable market landscape. We have a culture of success as a firmly integrated hospital and physician network. Our track record for meeting challenges through ongoing planning and a willingness to innovate has resulted in a respected, advantageous position. ProHealth is ranked in the upper 25 percent of health systems nationally.


Significant Growth

We take an integrated and total health care approach by empowering our physicians to offer the ultimate in patient care. With a strong financial standing, ProHealth Care is positioned for continued growth with significant capital initiatives underway including: the expansion of the operating rooms and orthopedic services at ProHealth Oconomowoc Memorial Hospital; new hospital construction in Mukwonago; recently completed a new heart and vascular center and partnered with UW Health to form the UW Health Heart & Vascular Center at ProHealth Care; and within newly remodeled space at ProHealth Waukesha Memorial Hospital, we have expanded neuroscience service offerings.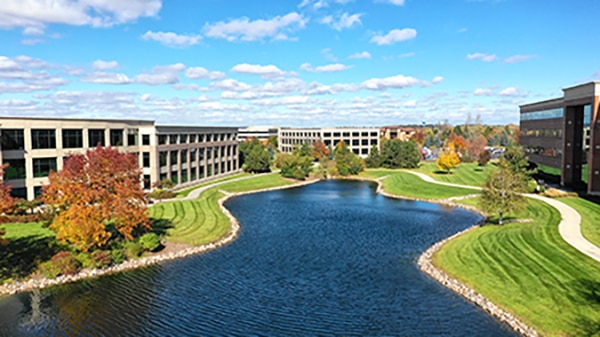 With locations throughout the Waukesha County region, ProHealth Care offers sophisticated technology and advanced diagnostic, surgical and critical-care capabilities at its two hospitals — ProHealth Oconomowoc Memorial, an acute care hospital and ProHealth Waukesha Memorial, a tertiary care hospital.

Located in Waukesha, the ProHealth Rehabilitation Hospital of Wisconsin provides post-acute care for patients recovering from neurological conditions including stroke, traumatic and non-traumatic brain injuries, and neuro exacerbations. Our rehabilitation experts also provide care for orthopedic conditions including hip fractures and scheduled orthopedic surgeries.

Convenient primary and specialty care locations throughout Waukesha County and surrounding communities, provide our employees with options to work closer to where they live when opportunities are available. Many of our locations also have full-service laboratories, and medical imaging and specialty testing services.

Benefits
At ProHealth Care, we believe the compensation and benefits we offer our physicians and advanced practice providers demonstrates commitment to our wellness culture. Promoting healthy lifestyle choices allows our team of employees and providers to perform at their best.

ProHealth Care offers a comprehensive benefit plan that not only supports physical health, but also helps to maintain financial health through advice and empowerment. We are proud to offer a wealth of benefits to our providers:
Health insurance plans: PPO and high deductible options
Flexible spending accounts & health savings accounts
Dental and vision insurance
ProHealth Retirement Savings Plan 401K
Malpractice insurance (if applicable)
Moving related expense reimbursement allowance
Company provided life insurance
Supplemental life insurance
Accidental death & dismemberment (AD&D) insurance
Supplemental AD&D insurance
Travel accident insurance
Salary continuance if disabled
Long-term disability
Voluntary individual disability insurance
Jury duty compensation
Adoption reimbursement
Entertainment discounts and promotions
Continuing medical education reimbursement
Professional dues, licenses and memberships
Paid Time Off
Membership discount at ProHealth West Wood Health & Fitness
Bereavement leave
Results 1 – 14 of 14
Page 1 of 1
Results 1 – 14 of 14
Page 1 of 1