Volunteer Opportunities
Community members who choose to volunteer at ProHealth Care are an integral part of our health care system and are key to providing a unique experience for our patients and customers. Leadership and staff greatly appreciate the support of volunteers and see them as members of the team in the delivery of care and services.

ProHealth Care offers a variety of volunteer experiences that impact the healthcare experience for patients, families, visitors and staff. Potential volunteers need to apply, are screened, will be asked to take our online volunteer course and must meet specific volunteer requirements before they are matched to a role that meets their needs and where they can excel and utilize their talents and skills.

It is important at ProHealth Care that we ensure community members who chose to volunteer in our organization know that we appreciate their work and acknowledge the impact it has on our goals. Volunteers are recognized for their efforts in a variety of ways over the course of each year.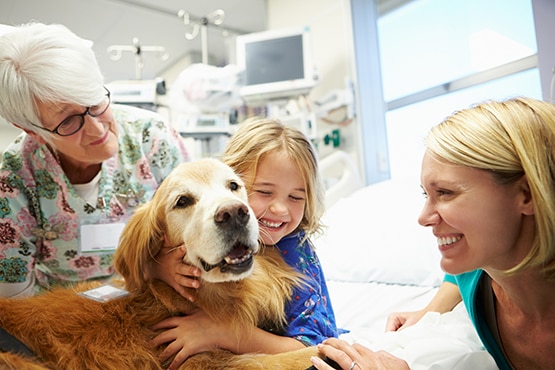 Benefits of Volunteering
At ProHealth Care, we strive to create win/win situations. The patient, visitor and staff experience is enhanced through volunteer efforts and volunteers benefit from the experience as well.

Volunteering can help you:
Make a difference in someone's life
Give back to the community
Explore careers in the health care field
Learn new skills or sharpen existing skills
Stay active in your retirement years
Meet people and develop friendships
Experience personal satisfaction and growth


Many employers recognize the value of volunteer experience. The manager of volunteer services will write a letter of recommendation upon request to use as a job reference.
The ProHealth Experience
ProHealth Care is committed to creating an environment in which every interaction results in a positive experience. We do this by: