ProHealth Care offers educational opportunities in a variety of settings for hundreds of nursing and allied health students each year.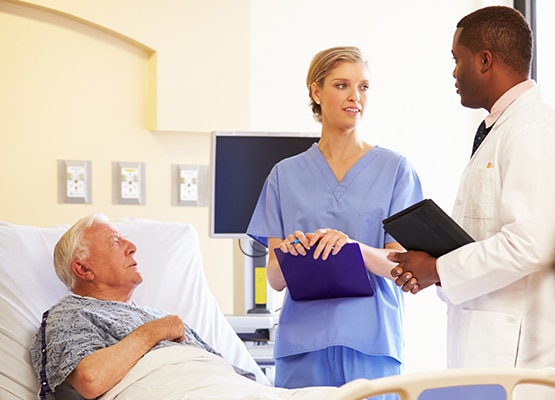 Participation Requirements
Prior to participating in a student rotation at any ProHealth Care facility, including placements in non-patient care environments (e.g. medical records, IT or lab), the following steps must be completed:

Step 1: Affiliation Agreement
A student affiliation agreement must be in place between ProHealth Care and the academic institution (school). If an active affiliation agreement is not in place, the academic placement coordinator will need to request a new one via our Student Affiliations Agreement Request Form.

Step 2: Requesting a Placement
Formal placement requests must be submitted via the ProHealth Care Student Portal, no less than six (6) weeks prior to the rotation start date. Requests submitted less than six (6) weeks prior may result in delays in the rotation start date.

To gain access to the student portal, submit an email a request to Student Affiliations. Only placement coordinators may access the student portal; students do not have access.

Important Note: Preliminary placement discussions between the school and the department of placement are welcome, but are not the official request. Student Affiliations must receive the formal placement request via the Student Portal. Failure to submit the formal placement request to the portal may result in delays in the rotation start date.

Step 3: Placement Confirmation
ProHealth will communicate with the requested department of placement and approve or decline the formal submission based on departmental and organizational capacity and strategic initiatives. Placement decisions will be communicated to the placement coordinator in writing.

Step 4: Student Registration & Orientation
If the placement request is approved, students must complete the items below and submit verification to their placement coordinator. The coordinator will validate student compliance in the student portal:
Section A: Health Requirements
Vaccination from, or titer indicating immunity to measles, mumps and rubella; and
Tuberculosis (TB) screening completed less that 12 months from the rotation start date. Individuals with positive TB skin test shall be screened annually for TB symptomology and have a negative baseline chest x-ray on file; and
Current seasonal flu vaccination (if placement occurs between October 1 and March 31, and full COVID vaccination according to current organizational guidelines. Individuals requesting religious or medical waiver must, prior to rotation start, receive approved exemption from their school. (ProHealth Care will not adjudicate student requests for waiver under any circumstance.); and
Vaccination from, or titer or statement of positive history indicating immunity to varicella is strongly recommended but not required; and
Vaccination from hepatits B is strongly recommended but not required. is recommended but not required.
Section B: Background Checks
Clinical and non-clinical students must communicate with their placement coordinator regarding completion of the following:
Wisconsin Caregiver Background Check; and
Wisconsin Criminal Background Check; and
Five-panel drug screen.
Section C: Additional Paperwork
Clinical and non-clinical students must complete the following orientation documentation on the first day of placement or beforehand:
Section D: Precepted Students Only
Section E: Clinical Groups Only
Please contact Student Affiliations with any questions.

Those interested in provider-level student placements (physicians, PAs, NPs, etc.) should contact Physician Relations.
The ProHealth Experience
ProHealth Care is committed to creating an environment in which every interaction results in a positive experience. We do this by: