We care about your wellness
At ProHealth Care, we believe the benefits and compensation programs we offer our employees are essential to building a great place to work to attract and retain the right talent. The health and wellness of our employees is fundamental to our ability to fulfill our mission for our patients. We have built an atmosphere that promotes healthy lifestyle choices, allowing our employees to perform at their best. We offer a comprehensive benefit plan that not only supports physical health, but helps to maintain our employees' financial health through advice and empowerment.
Compensation:
Our Total Rewards for employees include competitive and well-rounded compensation programs to meet your lifestyle.

ProShare:
ProHealth Care's ProShare incentive program rewards employees annually for meeting quarterly financial, operational and patient satisfaction goals. Employees hired prior to our third fiscal quarter participate in this annual gain-sharing program.

401K & Financial Planning:
Upon their first day, employees of ProHealth Care can contribute to their 401K plans. Employer matching begins upon hire at 50% up to the first 10% of pay. Full vesting in the program occurs after three full anniversary years of employment.

Pay for Performance:
Our compensation philosophy is to pay each employee within a compensation range that is competitive with that paid for similar work in our community and industry. Pay is also based upon merit as objectively evaluated in ProHealth Care's performance appraisal program, with an opportunity to earn above-market pay and rewards for employees demonstrating exceptional performance. Regardless of compensation program, all employees are reviewed annually and receive feedback regarding performance and goal achievement.

Referral Bonuses:
At ProHealth Care, we know that the best source to find outstanding talent is through our own employees. That is why we offer a significant referral bonus for helping to find others with the same passion, dedication and enthusiasm as our top performers.

Paid Time Off:
Paid time off accrual is offered to employees who work a minimum of 20 hours per week or more. Paid time off allows employees to take paid time away for vacations, holidays and sick days.

Providing opportunities to grow professionally:
Providing opportunities for professional development is essential to helping our employees build productive and satisfying careers and to achieving our goal of providing the best care possible to our patients.


Health benefits and incentives to stay well:
Our mission is to continuously improve the health of our community. That includes our own employees. In addition to a number of financial and personal benefits, we also offer comprehensive health and wellness benefits to our employees.

Health Insurance:
ProHealth Care employees can select from two health plan options, both self-insured — the ProHealth PPO plan or the ProHealth High-Deductible plan — administered through Aetna. Health insurance is effective the first of the month following your hire date with ProHealth Care. Both plans offer many wellness incentives. For example, our employees are awarded with dollars into their health plans for healthy behaviors. These dollars can be used to offset the costs of deductibles, co-pays and co-insurance costs

Dental/Vision Insurance:
ProHealth Care provides both a dental plan and a vision plan.

Flexible Spending:
Flexible Spending Accounts are also available to our employees. Medical spending accounts allow employees to set aside pre-tax dollars for eligible health care expenses such as deductibles, office visits, and prescription co-payments. Dependent care spending accounts can also be used for dependent care expenses such as childcare costs, before- and after-school child care, or elder care.

A Health Savings Account (HSA) is available for those enrolling in the PHC High Deductible Health Plan.

Short and Long-Term Disability:
Employee disability benefits are designed to provide supplemental income for an extended period of time when absent from work due to an eligible illness or injury. ProHealth provides a short-term disability benefit with an option to supplement earnings with paid time off (PTO) to help make employees earnings amount to their base pay. Supplementing with PTO is dependent upon PTO availability and is not required. ProHealth Care also provides long-term disability for all full-time and regular part-time employees and follows FMLA regulations.

Employee Life and Dependent Life Insurance:
ProHealth Care provides life and accidental death and dismemberment (AD&D) insurance for all full-time and regular part-time employees. Employees can add to their coverage by purchasing optional life insurance for the employee, his or her spouse and dependent children.

Employee Assistance Program (EAP):
Employees of ProHealth Care have access to the resources of LifeMatters, an EAP and WorkLife Program. The program's user-friendly, confidential services are available at no cost to employees and their eligible dependents 24 hours a day, 365 days of the year. Resources include:


Counseling services for stress, depression, family and relationship concerns, alcohol or drug dependency and other personal problems.
Financial consultations and resources for budget planning, debt management and consolidation, and identity theft consultation
Legal consultations for traffic citations, family law, estate planning, etc.
Online searches for child and elder care resources, adoption assistance, schools and universities
And more
Perks for personal convenience:
Beyond a competitive financial package, our employees receive a number of personal perks as a result of their employment with ProHealth Care.

West Wood Health and Fitness Center:
ProHealth Care's West Wood Health & Fitness Center offers employees of ProHealth Care a discount off membership and services of The Spa. In addition to a fitness floor full of equiprment from Life Fitness, PreCor and StarTrac, the center offers treadmills, cross trainers, a large indoor track, aquatics center and a Kids Club for child care.

Cardiac Rehabilitation Exercise Lab:
Employees of ProHealth Waukesha Memorial Hospital can use the Cardiac Rehabilitation Exercise Lab at no charge during set hours. The lab is complete with treadmills, weight lifting equipment, cross trainers and more.

iDeduct:
For employees of ProHealth Care, their name badge doubles as a credit card that can be used for purchases from the gift shops and food services at any ProHealth Care location. The charges are automatically deducted from employee paychecks.

Cell Phone Discounts:
ProHealth Care partners with numerous cell phone providers to offer its employees discounts off the fees and accessories associated with their personal phone services. These providers currently include:
AT&T
Nextel
Sprint
Verizon
ProHealth Care Food Service:
Employees of ProHealth Care receive a discount off food purchased in its system cafeterias. They are:
725 Grille at ProHealth Waukesha Memorial Hospital
791 Bistro at ProHealth Oconomowoc Memorial Hospital
PHC Market at ProHealth Care - Riverwood
Various Discounts*
ProHealth Care has the opportunity to offer different discounted tickets to various entertainment, social, and sporting events. We also partner with a number of retail providers to arrange for discounts off select merchandise and services. Companies with whom we partner include:
Aerosoles shoes
BMO Bradley Center
FastPark for airport parking
First Bank Financial Centers
HP Computers
Huntington Learning Centers
Lake Country Montessori
Marcus Theaters
Marcus Performing Arts Center
MetLife Auto & Home Insurance
Perkspot.com
Stan's Fit for Your Feet
Young Scholars Learning Academy
And more


*subject to change
Providing opportunities to grow professionally Professional development is essential to helping our employees build productive and satisfying careers and achieve our goal of providing the best care possible to our patients. ProHealth Care proudly provides internal programs that contribute to continuous professional development and lifelong learning.

We also offer financial tuition assistance to those seeking outside education. This allows our employees to achieve their goals and drive toward our mission of providing the best care possible to our patients.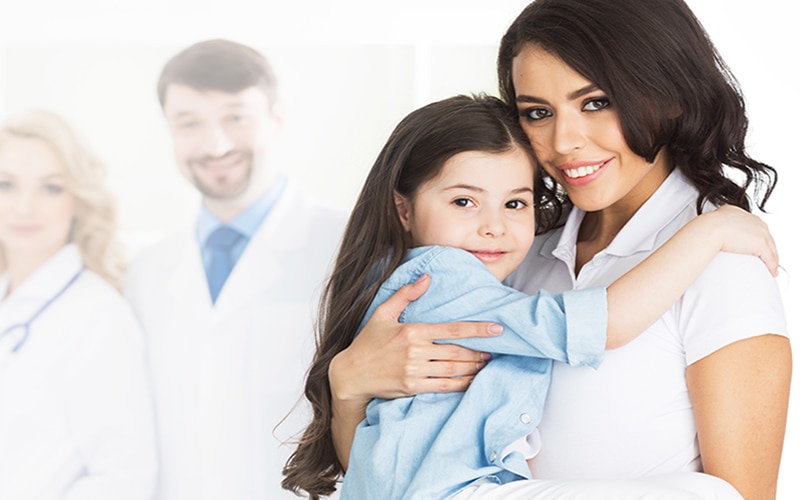 Offering the total package
We are proud to acquire and retain some of the region's most talented and compassionate health care professionals as a result of a generous total compensation package.
Beyond personal, non-monetary perks and comprehensive benefits, that package includes pay and differentials that are market competitive, overtime pay for appropriate positions, profit sharing and earned performance recognition rewards.