LDRP & NICU Float Crew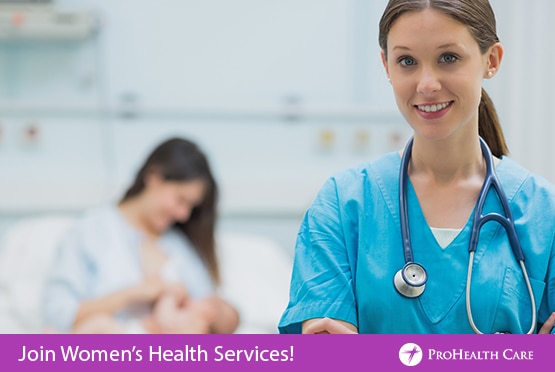 Women's Care Crew Team
Women's Health Services is happy to announce the creation of the women's float crew team.

This RN staffing team will serve our community of women and their newborns at both ProHealth Waukesha Memorial and Oconomowoc Memorial Hospitals and will earn additional compensation based on specialty tiers. The creation of this team is based on several considerations including team member satisfaction, market trends, and operational needs.



Thank you for your interest in ProHealth Care. Currently there are no open positions for this area of specialty. We invite you to explore opportunities and learn more about joining our team.

Please share your resume or CV with one of our recruiters because we are still interested in learning about your experience and we welcome you to consider our organization.
Physicians & Advanced Practice Providers - please send your CV to recruiter, Pat.Coplan@phci.org.

All other clinical and non-clinical positions – please create your profile and reach out to the recruiter that best fits your area of interest.
Watch jobs in this category
Results 1 – 9 of 9
Page 1 of 1
Search results for "". Page 1 of 1, Results 1 to 9 of 9
Title
Department
Location
City
Shift Type